This is just a quick announcement to say that the EOS Main Network is live, and that voting is now possible. Note that, for the chain to be considered valid, 15% percent of all tokens must have actively voted for Block Producer Candidates.
---
Our wallet is already being used by hundreds to vote: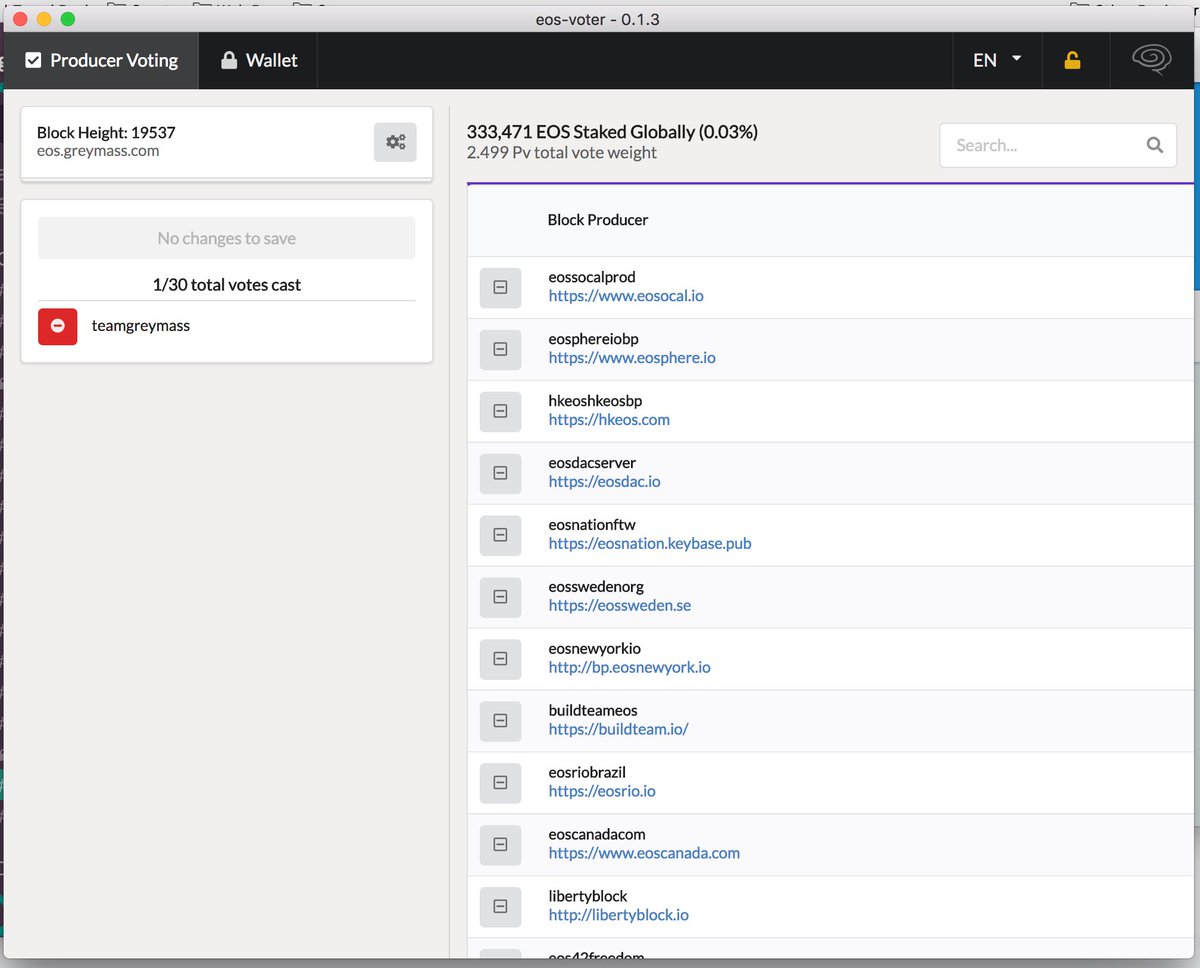 If you need a public SSL endpoint to use, https://eos.greymass.com is now live and ready to go!
Check out the wallet at: https://github.com/greymass/eos-voter/releases
And if want to chat with us about it, feel free to join us on telegram: https://t.me/eoswalletgreymass
Note: Our official BP Candidate name is teamgreymass